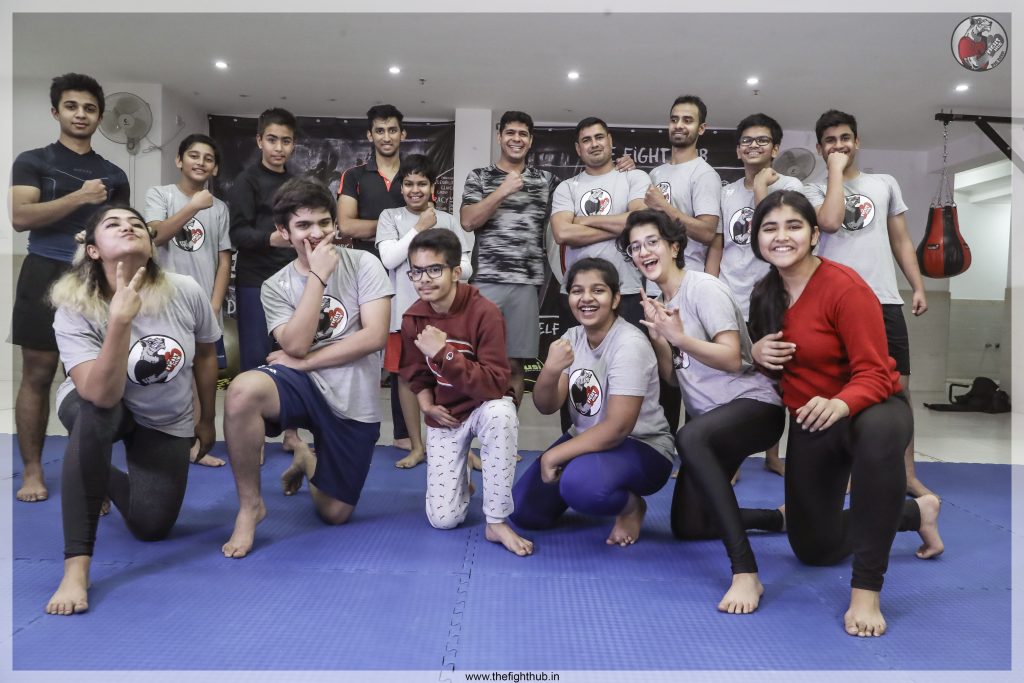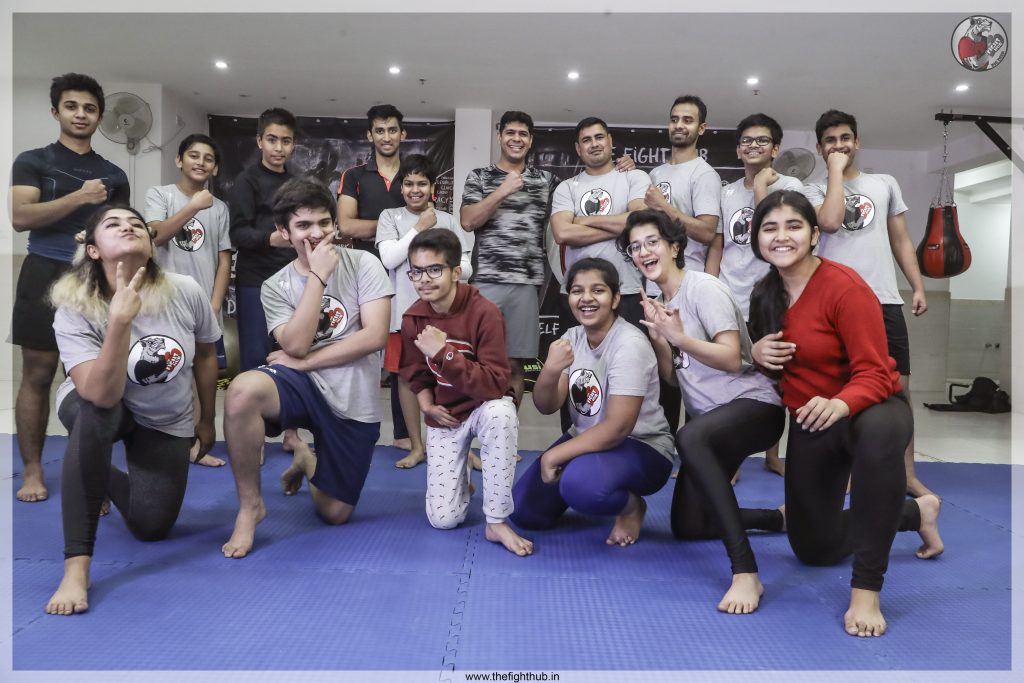 The Fight Hub
Founded in February 2017 by Rushabh Sheoran, The Fight Hub is a self-defense, kickboxing and MMA Centre located in Nirvana Country, Sector 50, Gurgaon. The Fight Hub teaches various techniques in the fighting arts of Western Boxing, Kickboxing, Muay Thai, Karate, Taekwondo, and MMA grappling.
We use the most modern and effective training routines and drills ensuring that the students are well versed in the various forms of martial arts and fighting styles.
The Fight Hub prides itself in having a very interactive and progressive teaching method which allows every student to learn and understand the fight game, irrespective of age, gender and body type with a very high focus on fitness.
Mixed Martial Arts is amongst the fastest growing sports in the world and we provide a path to a fighting fit mind and body, coupled with the skill set and techniques of a modern MMA fighter.